Picture-Perfect Thanksgiving Meals
Be thankful to be in Los Angeles on Thanksgiving because L.A. has some amazing food for a holiday that centers around feasting!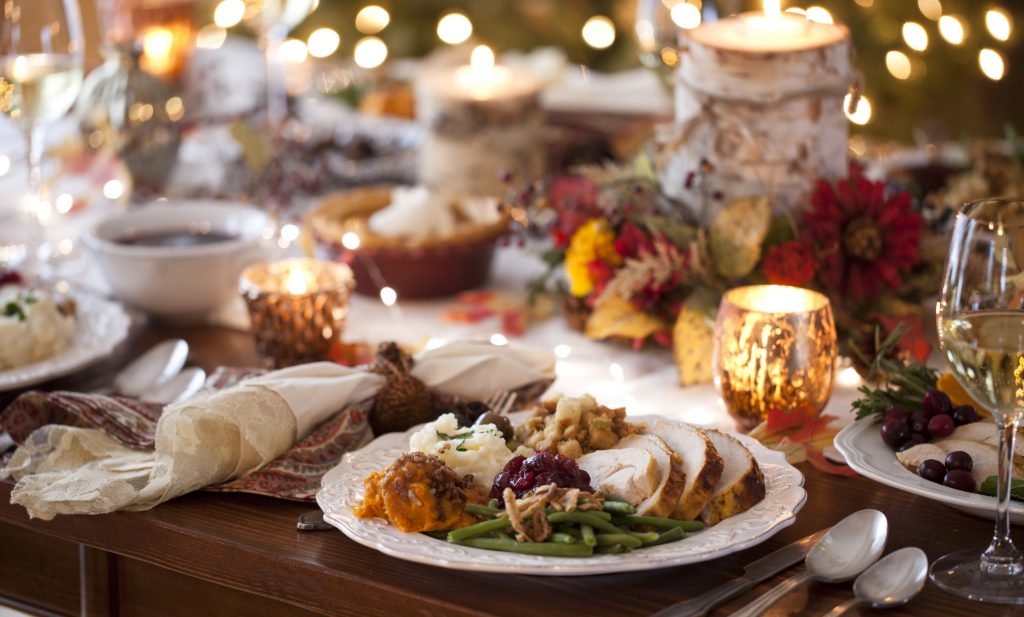 You can't talk about an L.A. Thanksgiving without drooling over Disney's holiday extravaganza.  Disneyland Hotel is hosting an over-the-top, decadent, amazing buffet, where you'll have the chance to sample everything from crab to prime rib.  Appetizers, sides, and entrees will abound – and that's before you even find the dessert tables.  If you're traveling with young kids, this will be, hands down, the favorite, especially since they get to meet various characters in between bites!
Cattle and Claw is best known for their burgers and their lobster, but the chefs also know their way around a bird.  Stop by for a lavish buffet, including roast turkey, prime rib, chocolate fondue, and their most beloved dish, lobster macaroni and cheese.  While you're there, you must try their Lobster Bloody Mary, with lobster-infused vodka!
https://www.instagram.com/p/B35dwR8hIDu/
Cafe Del Rey is offering a Thanksgiving prix fixe menu starting with scallop corn chowder or lobster asparagus.  The main course, of course, offers turkey with a chestnut stuffing and green beans.  Those who aren't poultry lovers can opt instead for lamb or salmon, both exquisitely done.  For dessert, pick the chocolate pumpkin cheesecake – it's the perfect blend of sweet and autumnal, and an excellent way to cap the meal.
The ship is offering a variety of activities on Thanksgiving, and also a variety of meals, but the best will be in Sir Winston's restaurant.  Start with mushroom tarts topped with pureed sweet potato, then enjoy a sweet potato chowder, in which the chefs have created autumn in a bowl.  The turkey itself is served with an apple and sausage stuffing and mashed potatoes are elevated to new levels with the addition of truffles.  For dessert, enjoy caramelized pecans in a dulce leche mousse!
For a unique twist on America's favorite holiday, dine at Saddle Peak Lodge.  Their prix fixe menu includes dishes like lobster bisque with cognac cream, bison tartare, and huckleberry bread pudding – and turkey, of course.  Chef Adam Horton always creates masterpieces, and as he specially built the holiday menu, there's no reason to believe it won't be delicious, like everything else he makes.
Remember to be thankful for all the good in the world this holiday – including good food and good times in Los Angeles!