It's The Season Of Pumpkin Everything!
It's fall, which means everything comes in pumpkin – here's some of the best dishes around town!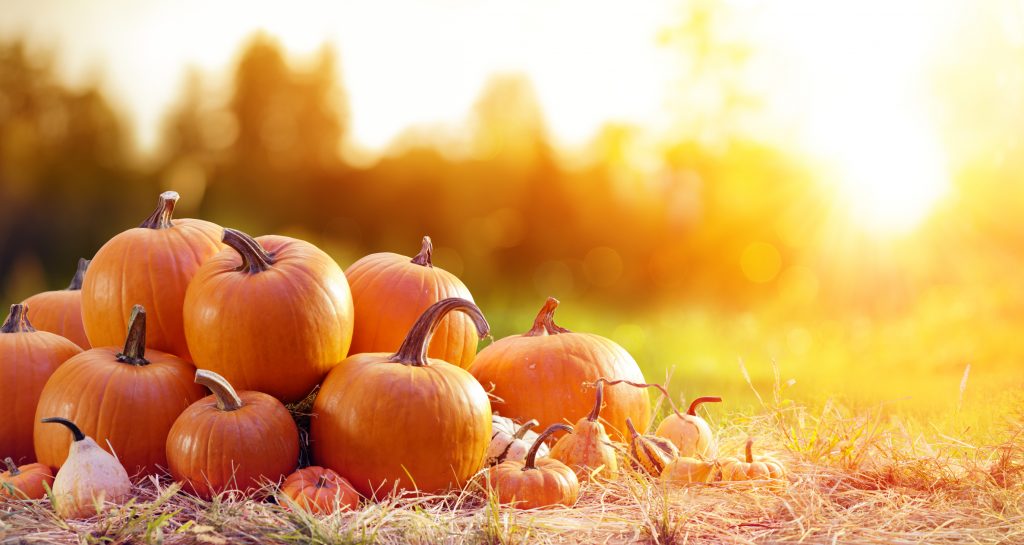 Pumpkin spice lattes are the original of the pumpkin trend, and you can get an amazing one at Black Dog Coffee, with a bit of caramel sauce to enrich those warm fall flavors.  It never feels like fall until you drink one, and if they have their pumpkin ginger soup that day, you should get a bowl of that too!
Pumpkin Donut – Cuties
Cuties has some of the best pumpkin donuts in town, made by the Donut Witch.  They unfortunately aren't available everyday, but it's well worth following their instagram so that you don't miss a batch.  Rich, sweet, and spicy all at once, the roasted pumpkin seeds on top add the perfect bit of crunch.
The recipe for this pie has been passed down through three generations, and it is well worth it.  Rich, creamy, with a crunchy crust, there is no better pumpkin pie.  If you were hoping for a cool drink, you can have them throw a piece of pie into a milkshake – it's just as good as with a fork!
Pumpkin Spice Yogurt – Yoga-urt
For a healthy and cool treat, try the pumpkin spice frozen yogurt at Yoga-urt.  Top it with cashews, chocolate chips, and caramel sauce to be sinful, or some strawberries and almonds for a healthier take.
With pumpkin in the dough and spiced pecans on top, this is a delicious cookie.  Paired with a glass of milk, you'll feel like a kid again, or match it with a warm tea for a more grown-up afternoon snack.  You can even have it made into an ice cream sandwich!
The Tis The Season pancakes at The Griddle have real pumpkin pie filling in the batter, so that breakfast tastes like dessert!  This is a great way to kick off your morning, and you can request a little cinnamon struesel topping for some added crunch!
If you're stopping for lunch anyway, stop at Oinkster so you can have a great barbecue pulled pork sandwich and a pumpkin pie shake, with pie crust right there in the drink!  It's all the fall flavors blended into a drink that holds its own in the warm L.A. weather.
Pumpkin Spice Hookah – Lux Cafe
It's not food, but if you enjoy smoking hookah, Lux Cafe offers a pumpkin sice-flavored tabacco blend that delivers on taste.  Plus, try one of their delicious brownies!
Pumpkin Sushi – Shojin
Shojin really brings the pumpkin flavor!  First of all, their pumpkin sushi roll combines everyone's favorite Japanese dish with pumpkin for a unique but flavorful take, particularly with the curry sauce poured over the top.  They also have pumpkin tempura, pumpkin soup, and pumpkin pudding for dessert.  If you've dreamed of a pumpkin-themed meal (and even if you haven't), this restaurant has got you covered.
Pumpkin Pizza?  It's delicious.  Topped with goat cheese and greens, the pumpkin is soft, almost like a sauce, and it's so good, you'll hate that it's seasonal.
Satisfy your pumpkin cravings while you're in L.A. and enjoy pumpkin in all the shapes and forms!