Go Plant-Based In Los Angeles
Whether you do Meatless Mondays or are very vegetarian, enjoy these vegan and vegetarian restaurants in L.A.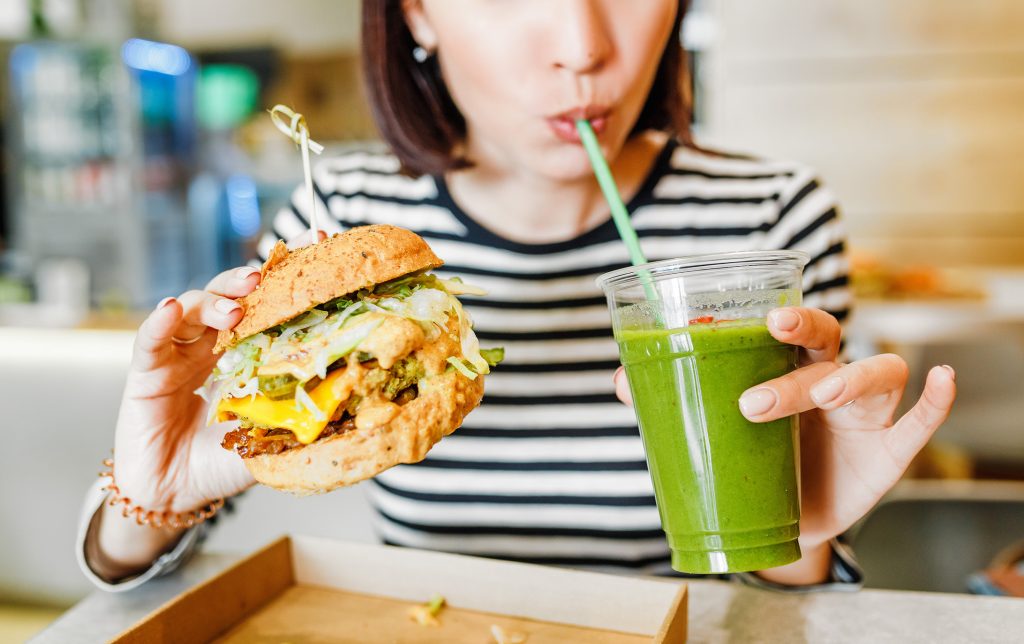 Flore Vegan has some amazing dishes, from huevos rancheros to a sriracha chick'n sandwich with vegan mayo to their bean-and-rice burger with tortilla chips and nacho cheese.  Finish off with the gluten-free chocolate peanut butter cheesecake for a sweet treat.
If you're in the mood for barbecue, The Vegan Joint has a barbecue jackfruit sandwich that is amazing.  The texture is similar to pork, so even meat eaters will enjoy it, and the sauce is just a bit sweet and perfectly tangy.  They also have an delicious spicy veggie soup for the days when it's a bit colder outside!
Sage is excellent at making vegan dishes that everyone will love.  Their cauliflower wings are crunchy and spicy and they offer a Brazilian bowl that delivers on bold South American flavors.  The most resistant meat eater will even enjoy their street tacos, filled with spicy jackfruit balanced with a creamy garlic aioli.  If you want a sweet treat, try their espresso cheesecake!
Shojin is a vegan Japanese restaurant that offers sushi – minus the fish.  Their seasonal options are amazing, like their autumn pumpkin roll, and their purple treasure roll delivers on flavor.  They also have delicious ramen bowls, which feature toppings like kale, gobo, and yuzu.  If you have the option to do a tasting menu, you should take it – you'll try wonderful dishes that you may not have thought to order.
Cafe Gratitude focuses on fresh, local ingredients and you'll taste the difference in the food.  Their coconut calamari is coated in a beer batter and fried, then served with cocktail sauce.  For the main course, their black bean burger is one of the best veggie burgers in town, and is topped with a cashew cheddar.
Everyone will love eating a plant-based meal at any of these restaurants, so give them a try while you're in Los Angeles!